Well, here's the cute - my "new" cat! He joined me just after Christmas and he's about 9 months old. Say hello!:
But now the ugly, and it has a story: I was in a Taco Bell this weekend (yes, being bad, but still within my points) and saw some strange items in a gumball machine. They were rubber balls, but they had were half clear and half mostly solid. The clear half showed a relief portrait of a famous historical figure, and the other half had a small window that reveals a short description of that person. Okaaaay... can't imagine too many kids buying this. Let's see... Mahatma Gandhi... Queen Victoria... Lenin... wait, Lenin? Curious, I bought one. And look what I got (*shudder*):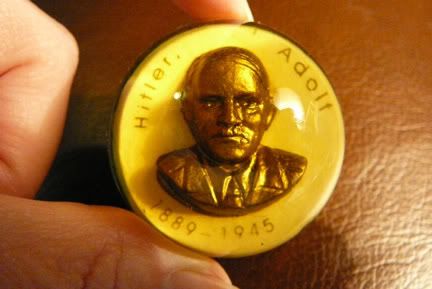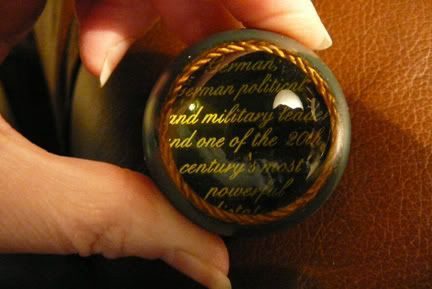 "German: German political and military leader and one of the 20th century's most powerful dictators"
How bizarre is that? What are your thoughts about these?