Yep, just part one. I went... a little overboard - *L*! The guys were great. This time, Sean did without the hat and glasses (yay!) and let us see his beautiful chestnut hair and brown eyes. And he was in a great mood the whole time. Elijah looked wonderful, with his hair long (although I'm never fond of hair swept back from the forehead - *s*). I honestly don't remember much of what was discussed, but a few things spring to mind after looking at the photos.
Elijah was fascinated by the video screen behind him - both by the "infinite" view that it gave (since it was showing what was going on on stage), and by the fact that he could see himself from behind (hence the "lifting the jacket to see his own rear" photos - *G*). They both had problems with the mikes, which kept cutting out, so they ended up lifting the connecting pack half the time to get a good signal (in case you're wondering what's up with that!). Elijah let out a f*** or a s*** at one point, which is why he's wearing an "oops" look and covering his mike in a few pics. And, at one point, when they were asked how they handled crying scenes, Sean started "interpreting" Elijah's explanation with hand gestures - *G*. Very cute.
So... on to a few pics, and a link to the album!
Again, sorry about the skin tones. Lilith, Rakshi - any suggestions?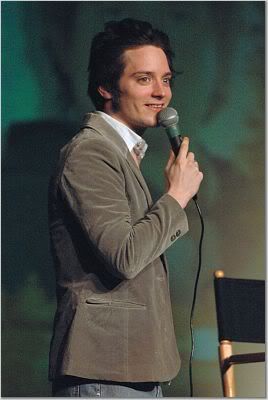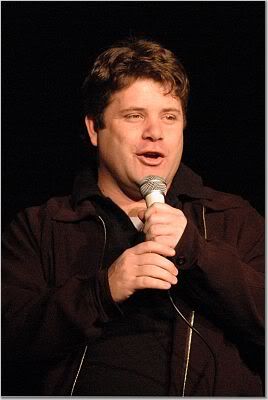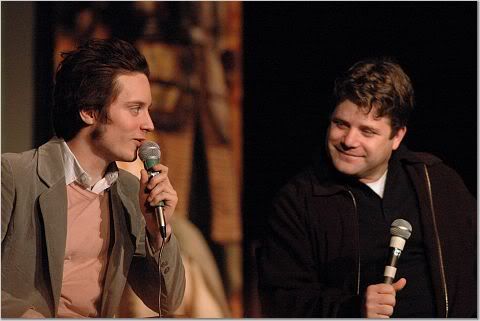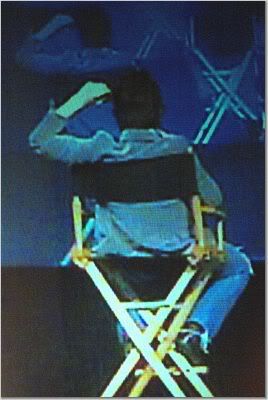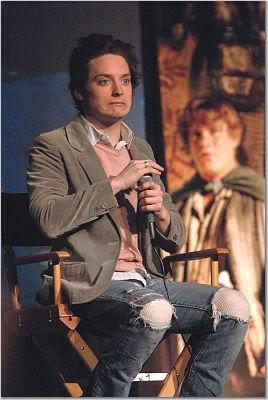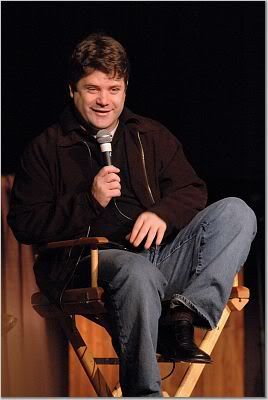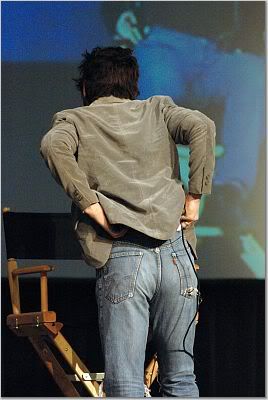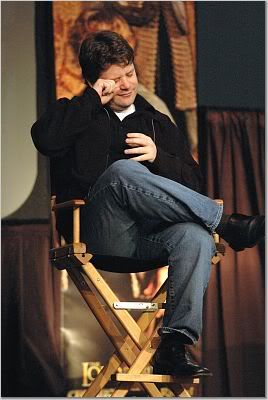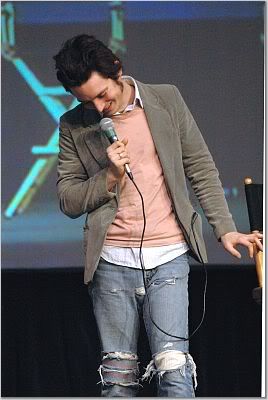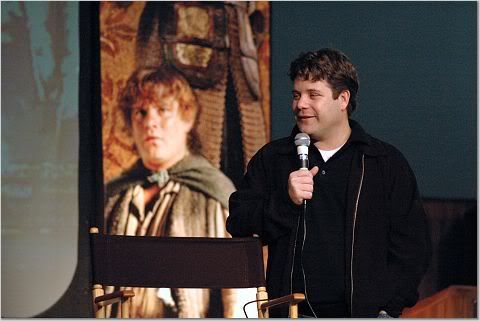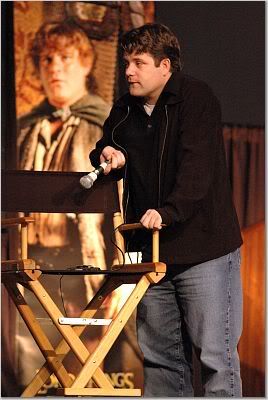 Link for the full album:
http://share.shutterfly.com/action/welcome?sid=9AbsWjFy1at1k&notag=1