The party on Friday night consisted of the Costume Contest and a concert by the Fenians. Curious? Check them out!
: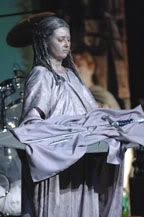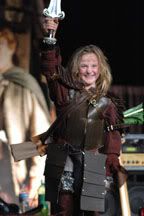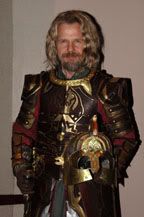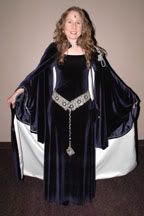 The first was the most original costume I saw - designed to look like the statue holding the shards of Narsil at Rivendell. Pretty good idea, eh? *S* The next is the little boy who carried the warning back to Edoras - he was great! Third was a Theoden outfit that was just beautiful; his wife dressed as Gamling and the beard was so perfect that I wasn't sure if it was a man or a woman - *S*. Fourth is a gorgeous dark blue dress that made me think of one that you would wear, Dee - isn't it beautiful? See the following link for more of the costumes:
http://share.shutterfly.com/action/welcome?sid=9AbsWjFy1at0C&notag=1
The Fenians played, and I took a number of photos. I love Irish and Scottish music, but they weren't my kind of band. Still they were fun to photograph; if you're a fan, go here for an album of photos of the band:
http://share.shutterfly.com/action/welcome?sid=9AbsWjFy1at0g&notag=1
Last, let me leave you with a photo of a small Galadriel dancing with a Haradrim belly dancer who dances the dance of the Oliphaunt!