Behind an LJ-cut:
PJ - is that the armature of a Tyrannasaurus Rex? Possibly... from the original "King Kong"????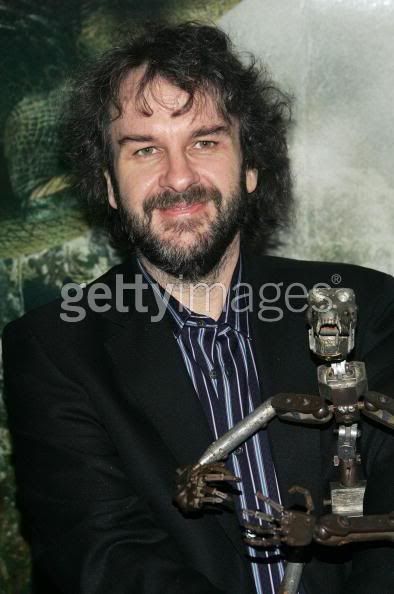 Andy Serkis - and his little one!!!!!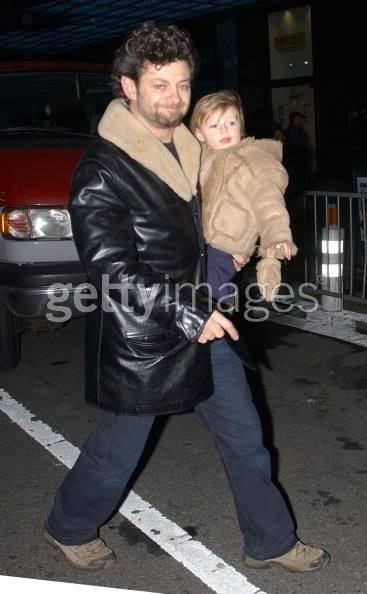 Andy's wife, Andy, and the man who plays the captain of the ship: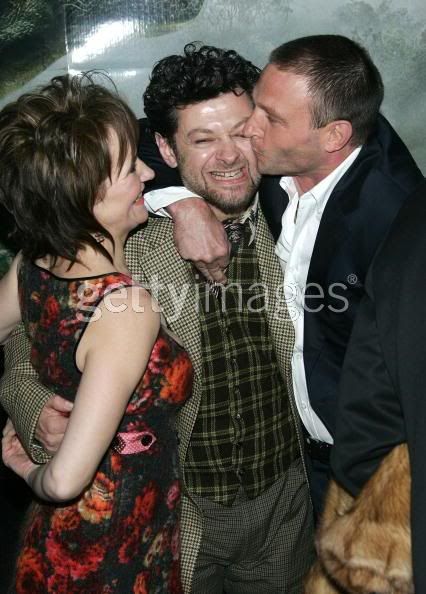 Jack Black looking very "period":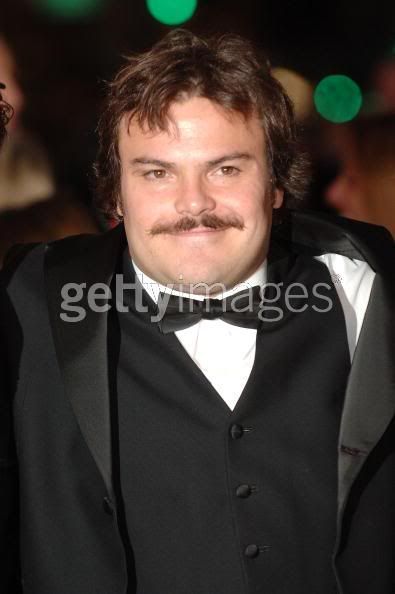 Adrian Brody, Naomi Watts, PJ, Jack Black, Andy Serkis - posting in front of a giant ape statue (photo op) - holding what's probably a proclamation that it's "King Kong" Day in New York?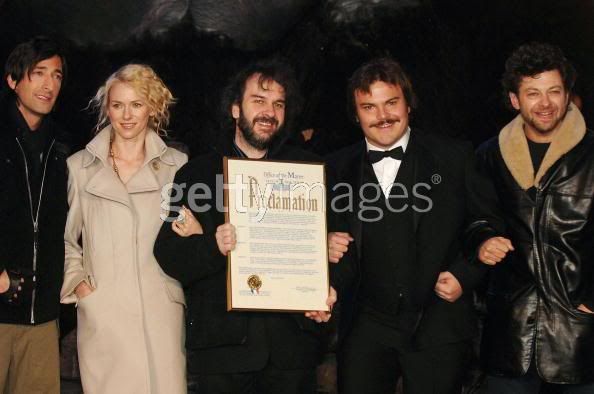 MTV TRL (wtf?) - Colin Hanks, Naomi Watts, Adrien Brody (does he ever smile?), PJ, Black Jack: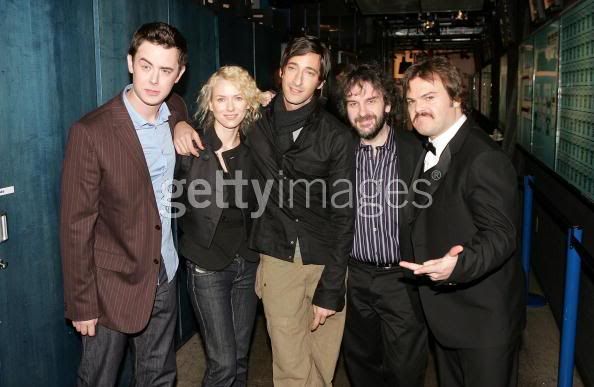 Back to the premiere - it's Jamie Bell and... Rachel Evan Wood? (not sure on the latter's name):