The lovely cast of LOST, the winner of best drama; they clean up nice, don't they? (and, good lord... do you realize Dom now has a Golden Globe AND an Emmy?!?!):
And two more:
For the Craig fancier, Craig and Sophie Ward presenting: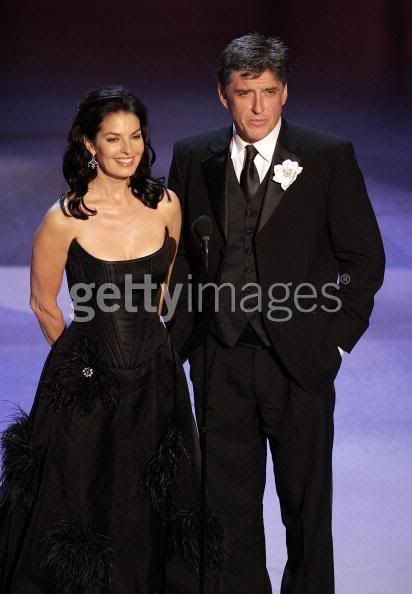 And these two looked an awful lot like a couple...!