Yes, folks - it's time to break the silence and tell you all what it was REALLY like in New York at the CoRo Moot with
freakspawn
and
anonypooh
.
Oh, sure... they told you we saw New York and a band called Common Rotation and had a lot of squee. But don't blame them - they can't help that they were brainwashed. Yes, brainwashed! Fortunately for me, I took photos - and you can't brainwash away photos. So now, for the first time, let me show you some of the truly shocking things we saw in New York - the things the New Yorkers don't want you to know.
I hope you're sitting down. Here goes: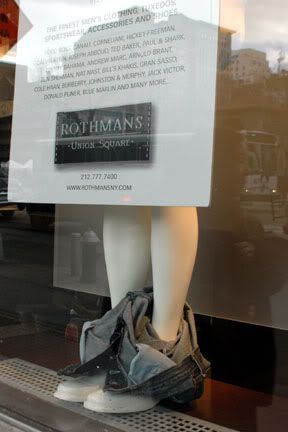 Here's an exhibit showing how New Yorkers actually dress - yes, they really walk around with their pants around their ankles. Hard to believe, now that I'm back in the Midwest. *shakes head*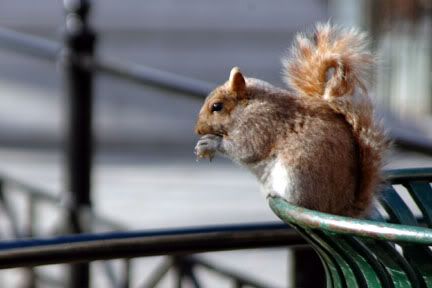 The "wildlife"? Hideously mutated. This is a giant squirrel, sitting on the metal awning of a building. Frightening, isn't it?!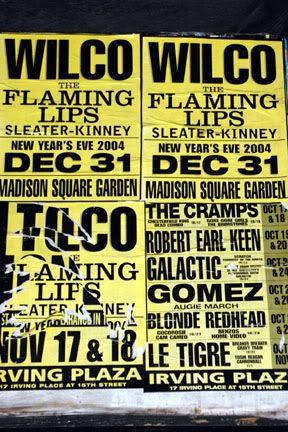 And the language - I mean, does anybody understand this strange jargon? And yet it reminded me strangely of
gayalithiel
for some reason...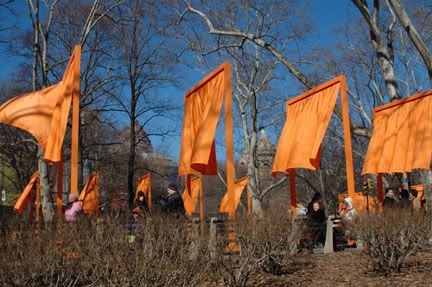 While we were there, the union of interior designers went on strike and staged a demonstration in Central Park. As a sign of their protest, they chose the most hideous color possible for curtains and put them up all around the park - really! It was a tragedy to see.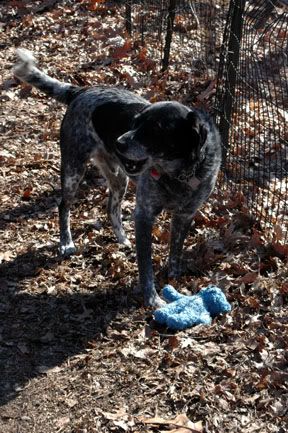 But that wasn't the worst thing about the park - not by a long shot. You've heard of the muggers in Central Park? Well, get this - a dog who steals teddy bears from little children. And he's proud of it.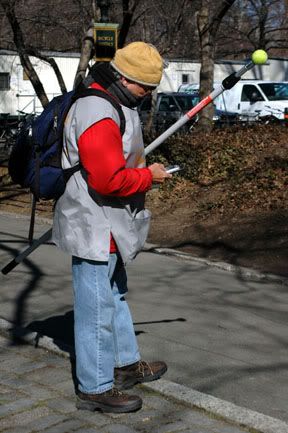 Fortunately there were men like this around to fend off the teddy-bear-snatching dogs with tennis balls on sticks. We felt much more comfortable with them around...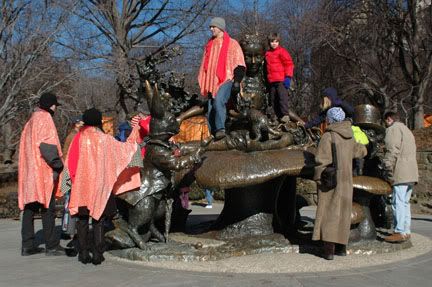 until we saw members of a strange cult gathering in Central Park.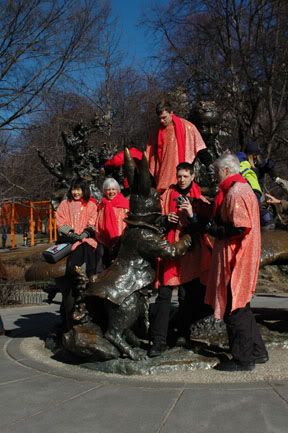 Apparently they were confused by the draperies and thought that it was a sign that there was a convention of cult members.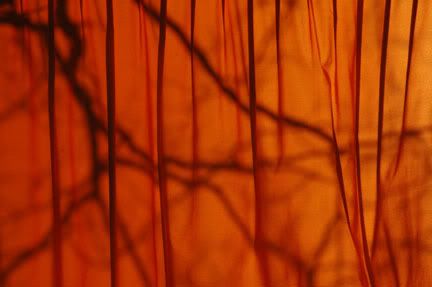 Fortunately we were able to hide from them by ducking behind one of the convenient curtains, and made a clean getaway.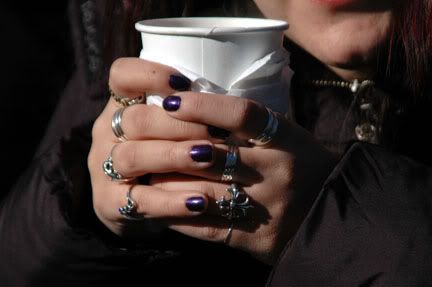 But the people in NY were interesting. For example, I took this closeup of a fortune teller having a cup of hot tea.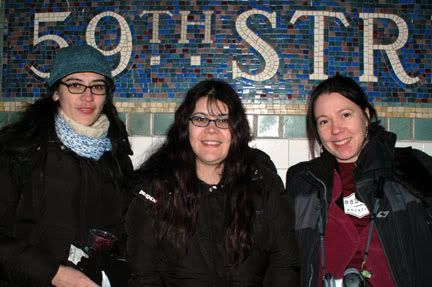 And some of the subway muggers were nice enough to pose for their portraits - talk about friendly!
Sure, some of the city was quite pretty...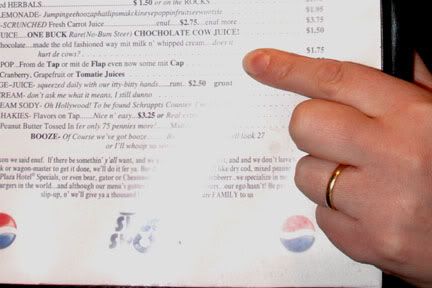 And the food they eat there is so strange. "Cow juice"????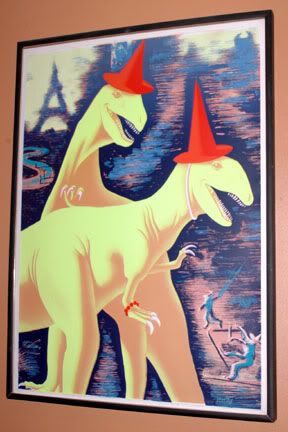 Oh, come on! They don't make party hats THAT big! (and why am I thinking of
hobbitgrrl
??)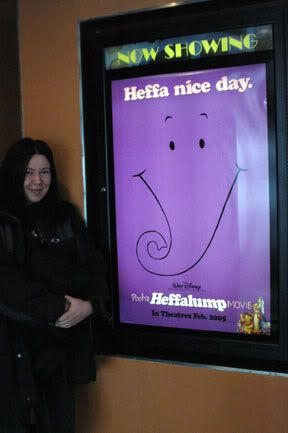 Then we saw a heffalump...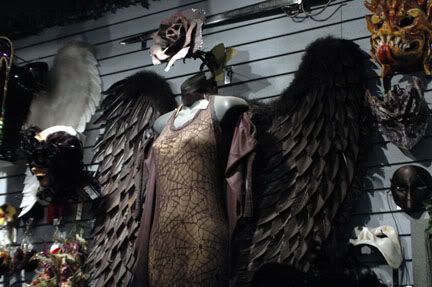 ... a headless dark angel...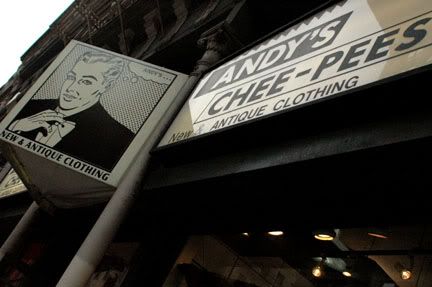 ... a place we just KNOW Elijah Wood had to have shopped at...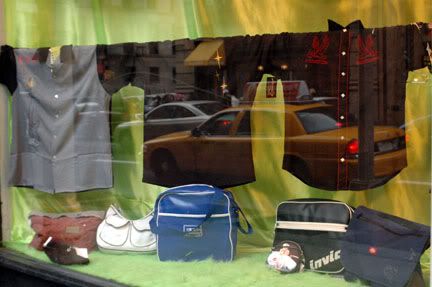 ... yep... definitely his style! *G*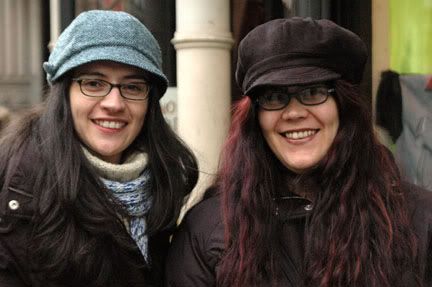 ... strange haberdashery...
... subway trains that go at the speed of light...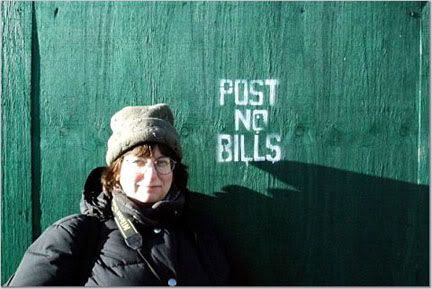 ... descrimination against people named Bill...
... MORE things that reminded us of
hobbitgrrl
...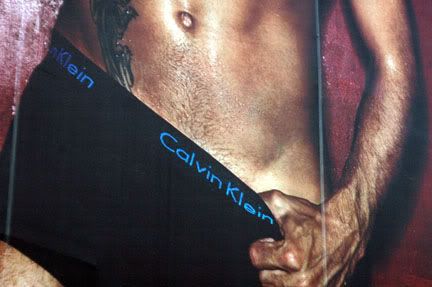 And, what did I tell you?!?!?! THEY GO AROUND WITH THEIR CLOTHES OFF IN NEW YORK!
So, to all you young innocents thinking of visiting New York... for the sake of all that's good and right in this world... STAY AWAY!!!!!
And to anonypooh and freakspawn - the blame for you not remembering any of this can be laid at the feet of these men and their mesmerizing effect. Two nights were too much to take, apparently: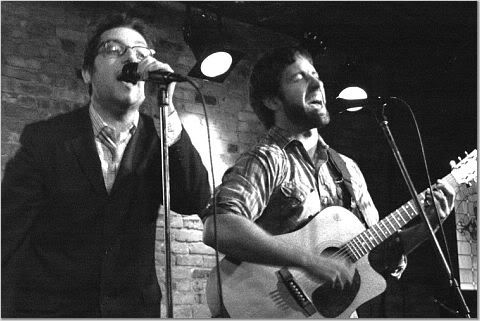 This has been a public service announcement by Rosamunde Brownlocks [slightly edited]. Don't say I didn't warn you. Thank you.