Sure, you've heard about Charlie Ross by now - the actor who puts on a One Man Lord of the Rings Show - but, come on - he can't be THAT good. I mean, he uses no costumes so he has to get the characters across with just his expressions, body language and voice. Impossible, right? *G* Or maybe not.
Tell me - can you guess the following characters and scenes, just from a snapshot frozen in time? Go ahead - try it! I bet you can. *G* The answers will be down at the bottom; let me know how many you were able to recognize. *S* I'll be putting them in order of when they appear in the movies.
The full photo album is here:
http://share.shutterfly.com/osi.jsp?i=EegN2LRi5atWnM&notag=1
CHARACTERS
A.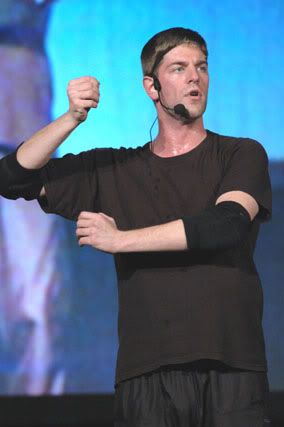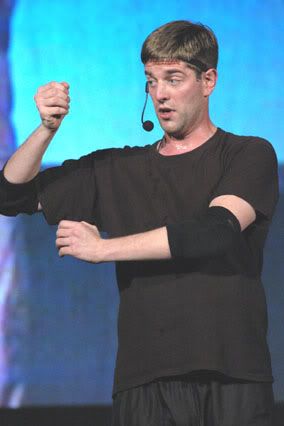 B.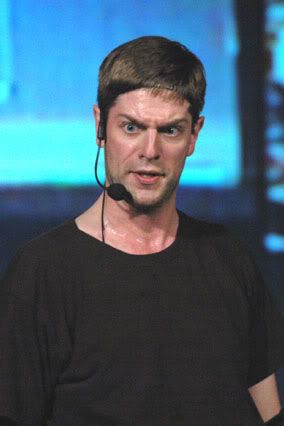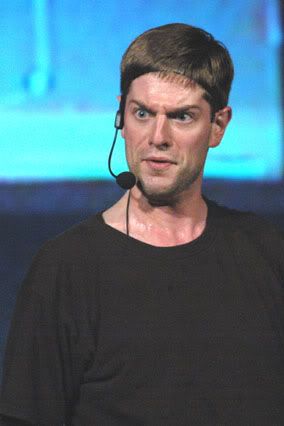 C.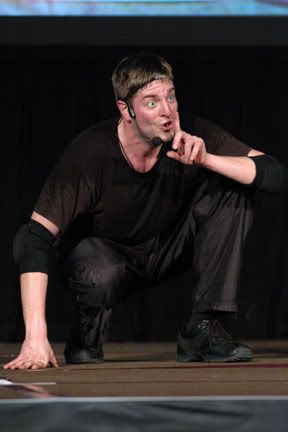 D.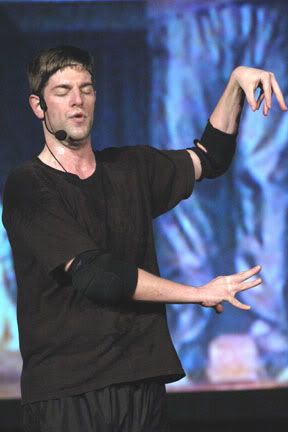 E.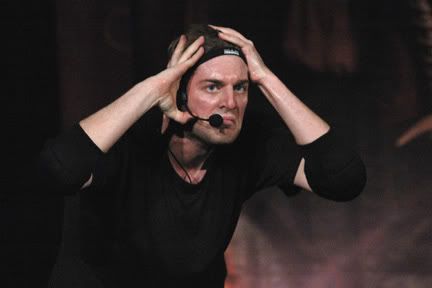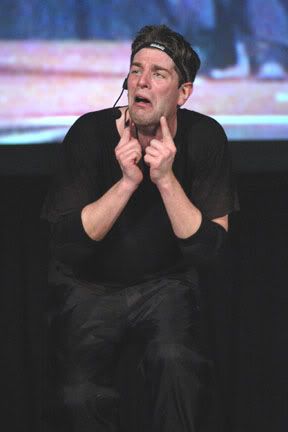 CHARACTERS IN SCENES
F. (FOTR - a scene at Rivendell...)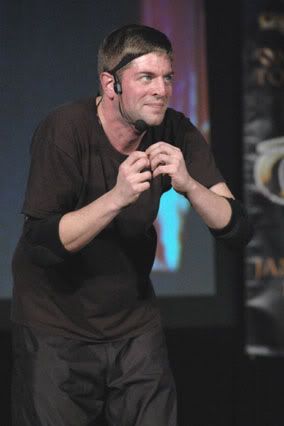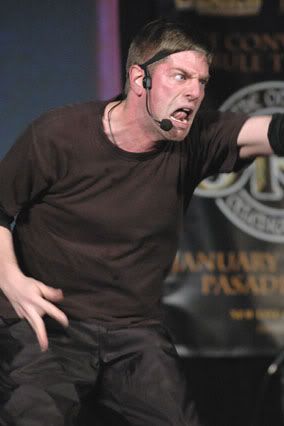 G. (FOTR)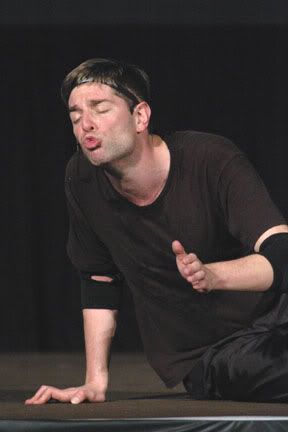 H. (TTT)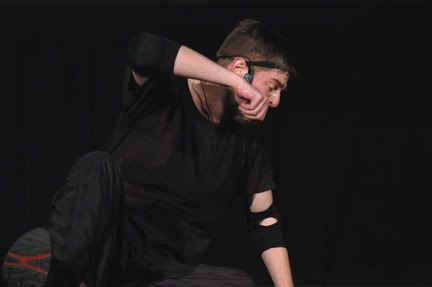 I. (ROTK)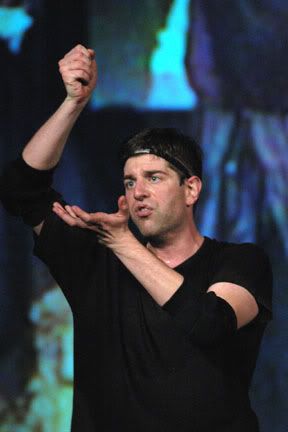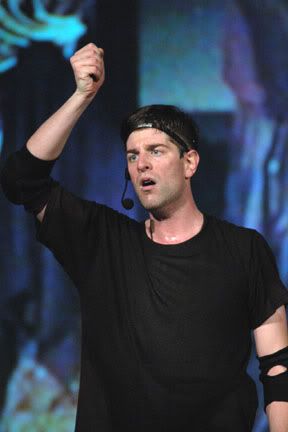 J. (ROTK)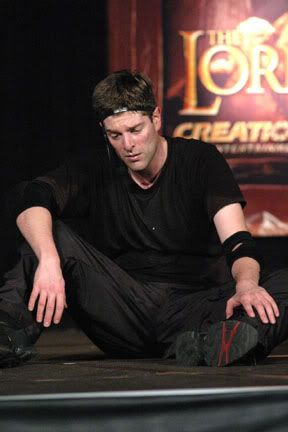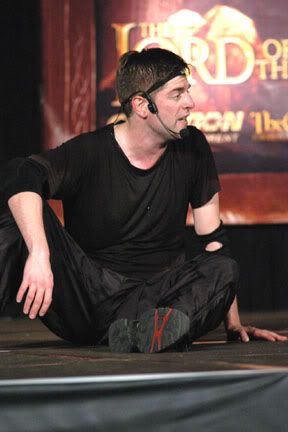 A. Gandalf! Typical joke:
Gandalf: I've sent Frodo to his death... *sigh*
Aragorn: And SAM
Gandalf: *look of guilty embarassment* *cough* Oh yes... and Sam
[running joke throughout - and didn't we ALL add "and SAM!" when watching the movies? *G*]
B. Elrond - *G* Typical joke:
Elrond: And you shall be... The Title of The Movie! [*ggl*]
C. Gollum - "quiet, hobbitses!" Hard to photograph - always moving!
D. Saruman and the Palantir, of course
E. Denethor - what a wreck he made him! *L*! And I didn't catch it, but he made Denethor eat and slobber those blasted cherry tomatoes in EVERY SCENE! *L*!
F. Bilbo - "I'd... I'd dearly like to see my ring again..." *CHANGES INTO MONSTER!*
G. Boromir and Aragorn - "My... king!" "*MWAH*" (*G*)
H. Frodo with Sting at Sam's throat
I. Frodo with The Ring at the Crack of Doom
J. Sam and Frodo, comforting each other at the end... *G*
Frodo: I'm glad to be with you Samwise Gamgee, here at the end of all things. *smile*
Sam: Mr. Frodo, are we gay? *completely confused*
Frodo: ...
Sam: ...
Frodo: I'm glad to be with you Samwise Gamgee, here at the end of all things. *smile*