Yep, crazy Kisa made it! *G* So we're watching Wilde, eating pizza, and talking to Jack of None on the phone - and talking about marmots. *G* So, we get to kidnap Jack of None after her exam but before she leaves for home - YAY!!!!!!!!!!!!!!!!!!!!
Okay, and now for random picspam...
First - one of our favorite actresses! From "She Loves Me", posing after the show with a photo of herself in character: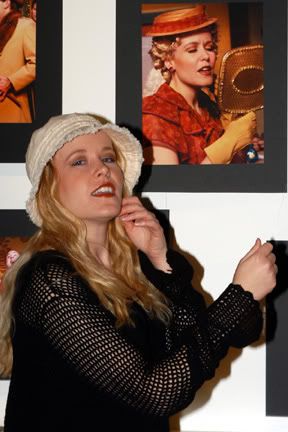 Second - the crew I've put together for the pirate ship "Jumping Billeh"; a motley crew, to be sure, but loyal.