Some folks wanted the address for International Talk Like a Pirate Day:
http://www.talklikeapirate.com/piratehome.html
And now, a pictorial slashy plot bunny - see the following two photos:
Ian: "It's time, my dear young innocent hobbits, for me to introduce you to the joys of bondage. Are you game?"
Elijah and Billy: "Sounds great! Let's do it!"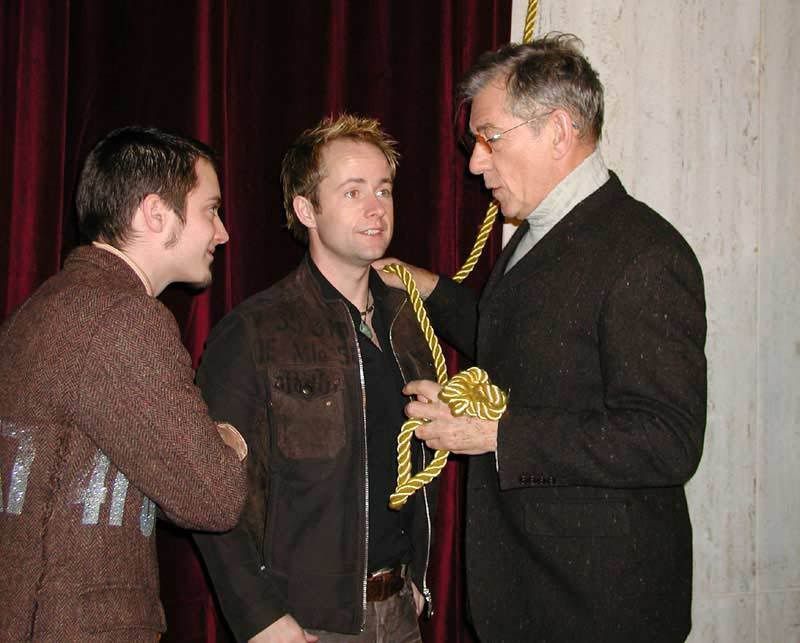 Ian: "All right... Elijah, you hold Billy in place. Billy, I'm going to take this silky cable here and put it around your shoulders..."
Billy: "Aye, Ian - this is greet!"